In case you missed it, here's Part 1
WebDAM's aquisition by Shutterstock marked the beginning of a whole new journey for WebDAM. The entire infrastructure of Shutterstock was suddenly available to WebDAM, and that brought an influx of tech and design changes to the product. Things started moving much more quickly than before, and the team of WebDAM grew very rapidly.
We were a small team of around 10 (including marketing) to begin with, but by the beginning of 2017 the WebDAM team had grown to well over 50 people. The thorough hiring process of Shutterstock brought some great engineers to the team (I was always a part of engineering, and working remotely we were quite isolated from the rest of the teams).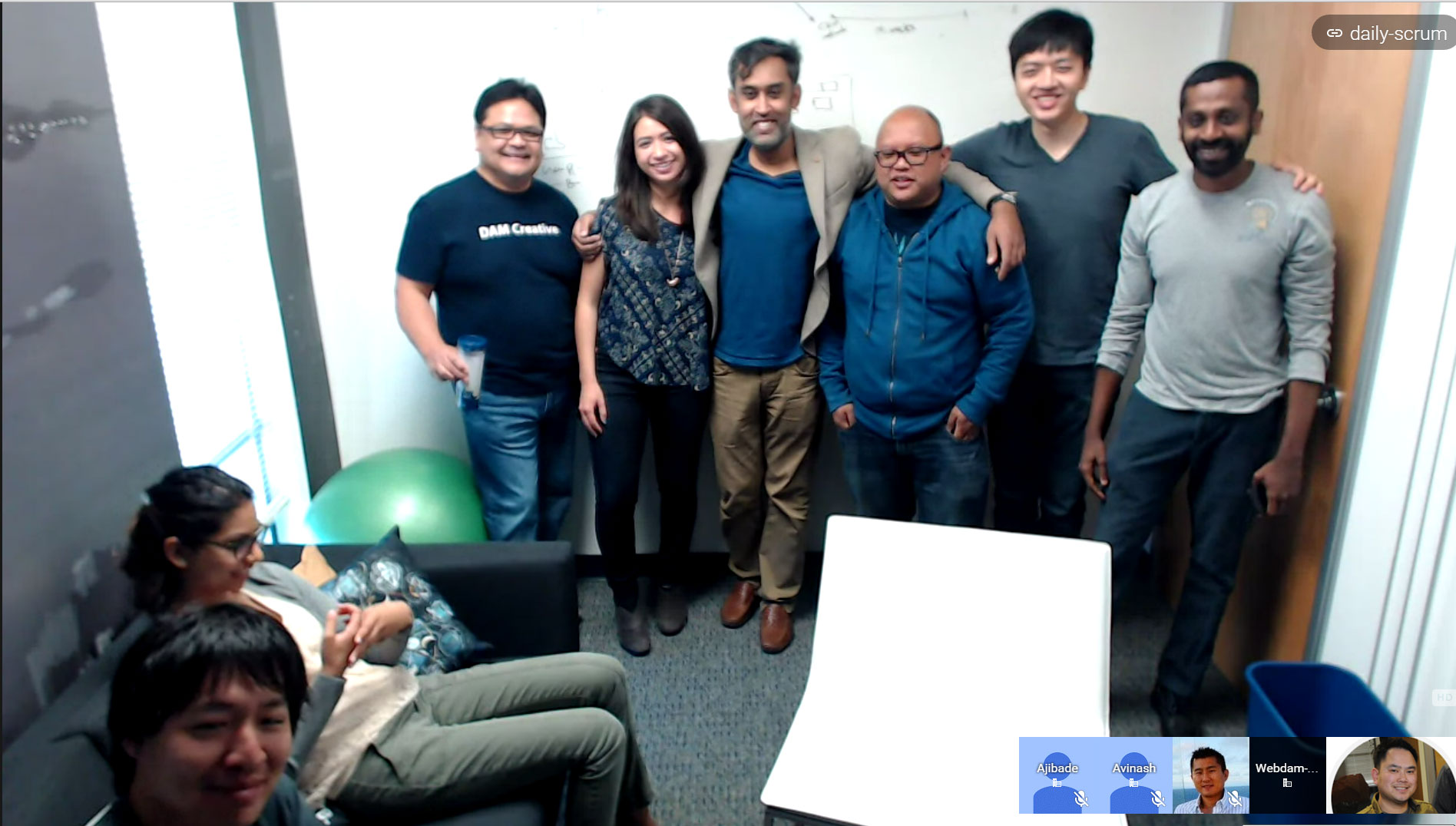 Me with the WebDAM team in 2015
The number of features that WebDAM started to provide was exploding. Instead of working with a new release every month or so, we were providing several new features every week. We started accommodating feedback from customers more, and with the large, skilled engineering team we were able to provide features much more quickly than ever.
In terms of what I was doing, I started focusing on single modules, such as the image and video cropping tool or the asset embed feature. In the meanwhile my development team was focusing on the iOS app and upgrading the features of our apps.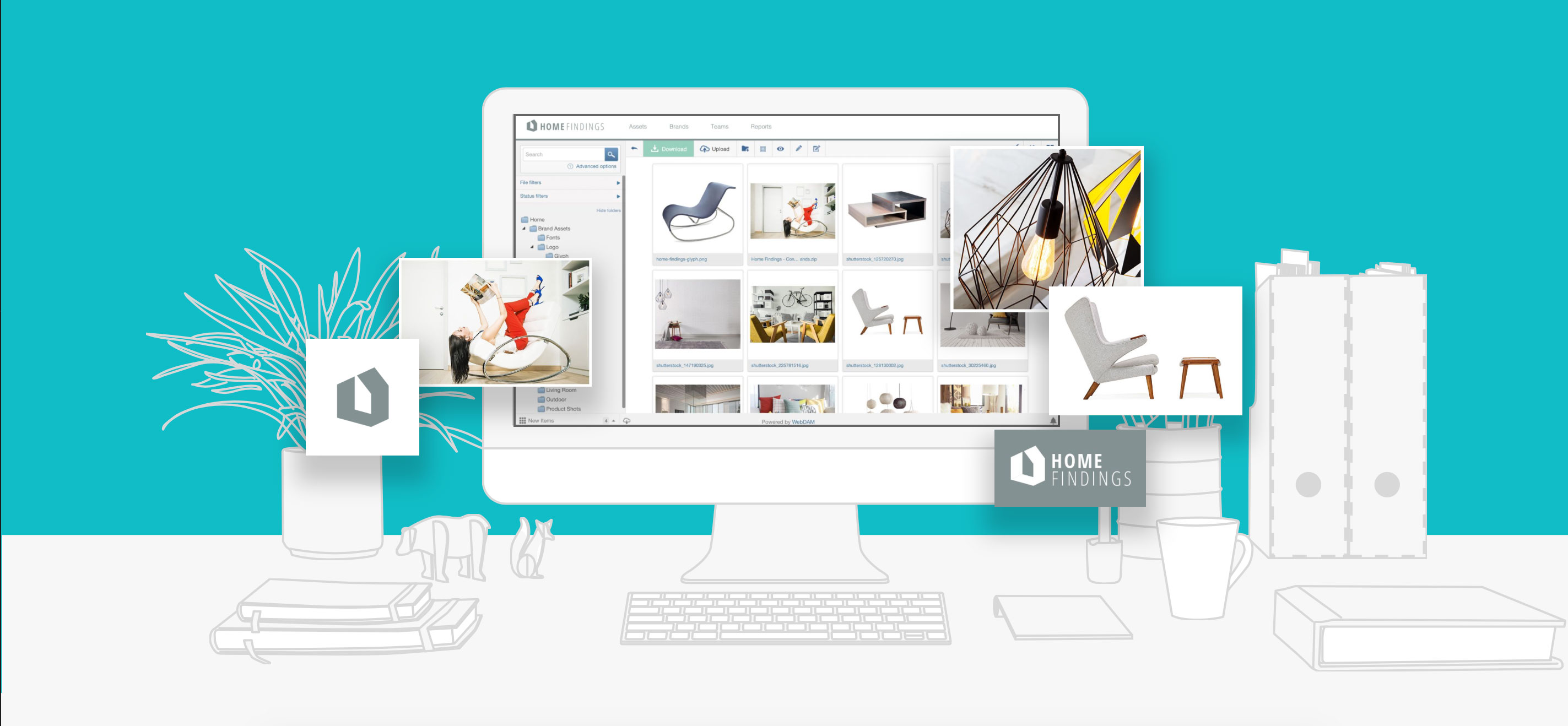 WebDAM is now Webdam
WebDAM was renamed to Webdam. The name originally meant Web Digital Asset Management, but then it became a single word Webdam, and this brought about a completely new branding. Due to my interest in branding, I took great interest in what the new brand was about. It was an effort by Shutterstock to make 'Webdam' a house hold name. The logo was changed from 'connecting the dots' to an 'infinity' logo and the colors changed from shades of orange to green. The look and feel was different from what I was used to for several years.
Branding changes to big products can be very daunting, and until the end of my contract with Webdam in April 2017, we really worked on rebranding the iOS app and the Webdam app itself.
It has been a fun journey, and Webdam continues to progress under the leadership of Shutterstock. They have many more customers than ever before, and the speed with which they are getting new customers is also much greater.
It feels great to be a part of a team that made a product like Webdam possible. We took Webdam from a simple Digital Asset Management app to a company that would eventually be aquired by a tech giant like Shutterstock. I have learnt a lot from this journey while working with a fast paced Silicon Valley team.
Now, onwards to more ideas and more products!